Hi everybody!
I know it's been too long since update this page.
And, few news for you.
2016 Chardonnay has been released from this month.
This is made from the first crop of new Chardonnay which we grafted in 2014.
It's subtle, but excellent and elegant Chardonnay.
Also, long waited Upper Hunter Shiraz 2016!!
This is the first Shiraz from Upper Hunter since awarded 2014 Orange Shiraz.
So, there are two Shiraz now 🙂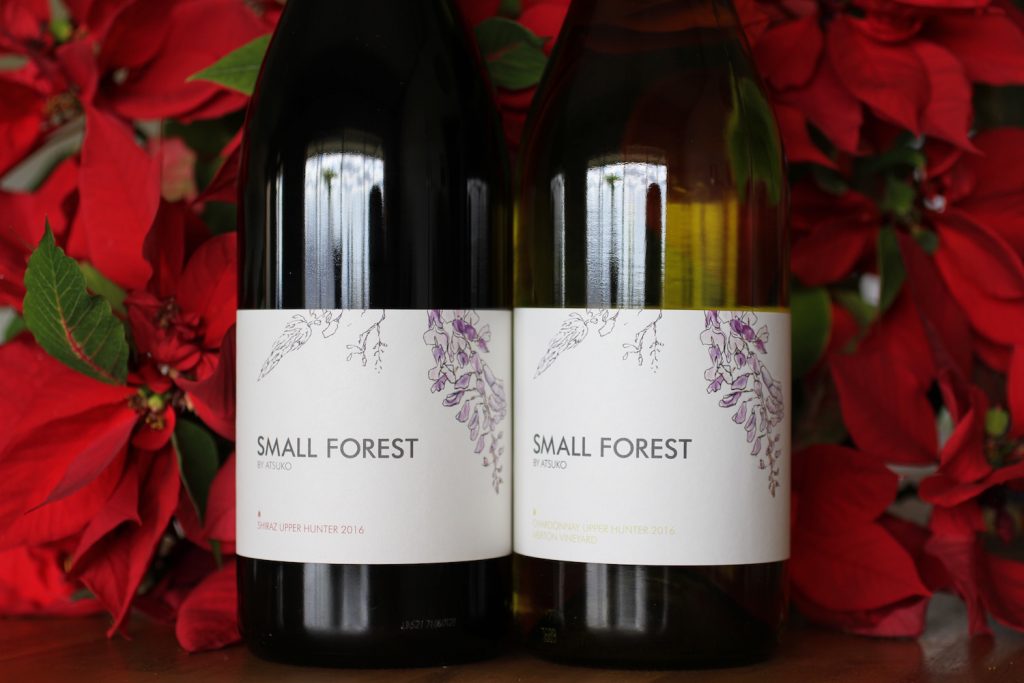 There are few value pack for festive season as below.
Chardonnay 6 – 2 of each vintage Chardonnay – $130
Party 6 – mixture of Chardonnay, Verdelho and Rose – $120
Party 12 – mixture of Chardonnay, Verdelho, Rose and Shiraz including 2014 Orange Shiraz – $260
If you are interested in these, please email to sales@smallforest.com.au for purchase.
Freight will be charged $12 for 6 pack and $20 for 12 pack.
Look forward to hearing from you!