Winemaker Atsuko Radcliffe is the first female winemaker in Japan, and the only Japanese winemaker to establish a wine brand in Australia – the name SMALL FOREST™ is a direct translation of her Japanese family name (Kobayashi) 小林 and Wisteria is her family crest.
With over 30 years in a career of winemaking, with hands on experience in the making of sake at Urakasumi Sake Brewery in Shiogama, Miyagi Japan. Atsuko brings a unique sensibility to winemaking. Flavour, texture and harmony are considerations when making wines that are able to be consumed with even the most subtle of foods.
Magnificent views make this the perfect location for a place to relax. Enjoy a glass of wine with cheese platter, or refreshing cup of tea with sweets.
Also, you have a rare opportunity to taste Sake with Atsuko, who is a Panel Chair Judge at The International Wine Challenge, Sake Division.
This is a very informative introduction to the various styles and techniques used in making sake, showcasing some fine examples with some sample of food. Sake tasting is scheduled one weekend, once a month or two, and booking is recommended.
Do you have Instagram account?
Follow Small Forest posting every 2 to 3 days.
You will see not only winemaking, nature, vines, wildlife and whats around Small Forest and Upper Hunter.
Small Forest is proud to be a sponsor of Caro String Quartet. For the last four years Atsuko has supported and organised their concert at the cellar door.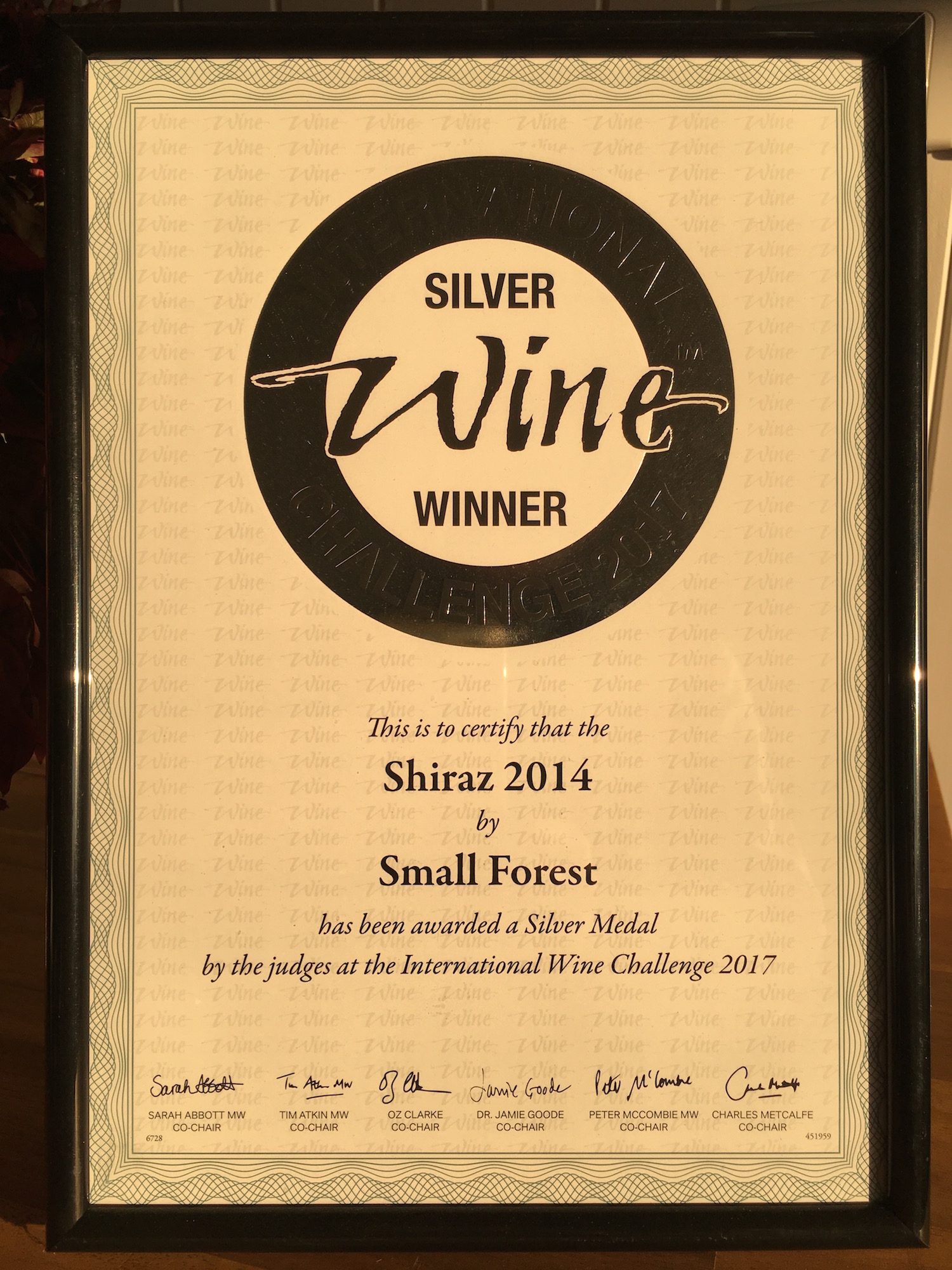 2014 Orange Shiraz
This 2014 outstanding wine is the first vintage from Small Forest. Our 2014 Orange Shiraz received Silver Medal at Orange Wine Show in 2015 soon after it was released!
Also, another Silver at International Wine Challenge in London in 2017, and the now GOLD at Sakura Award this January.